Discography
_________________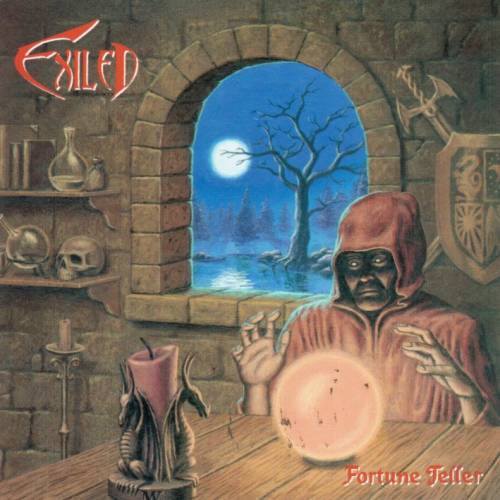 Exiled - Fortune Teller
Год :2003
Страна :USA
Стиль :Speed Metal
Tracklist :
1. The Blade of Death 05:34
2. Plague and Destruction 04:14
3. Evil Demand 04:04
4. False Identity 05:19
5. Human Decay 03:43
6. Internal Disorder 04:40
7. May You Wake in Your Grave 04:17
8. Fortune Teller 06:36
9. Beyond 02:40
Playing Time :41:26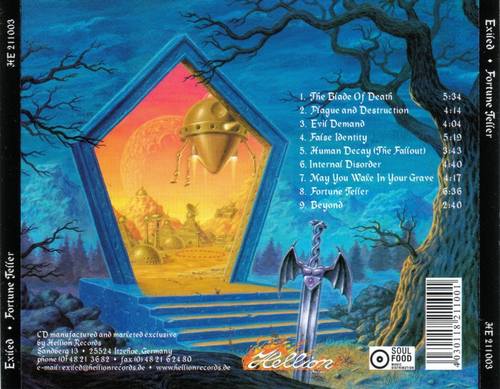 After "Blade of Death", EXILED releases their second album called "Fortune Teller". This time the band seems more influenced by METALLICA (on their early days) while their music still maintains the technical Power Metal character it had on the debut. 9 songs are included (the vinyl version has "Metal Militia" from METALLICA as a bonus song but I have to admit that it was average due to the vocals). Four of these 9 songs were also included in the "Blade of Death" album. The band once again sounds great and has composed some great songs like "Evil Demand", "Fortune Teller" and "Blade of Death". The cover is great and the production is very good. In conclusion this is another great release by this U.S. band that should get more attention.
www.hellionrecords.de