Discography
_________________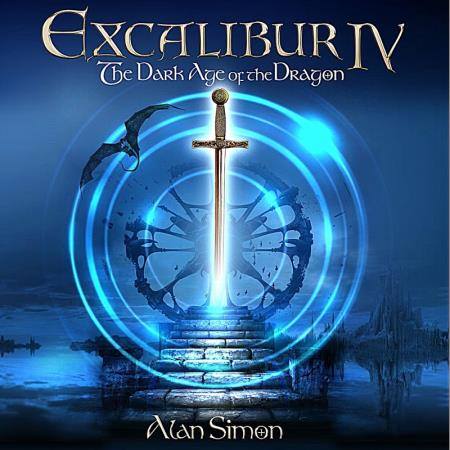 Alan Simon - Excalibur IV The Dark Age of the Dragon
Год: 2017
Стиль: The Celtic Rock Opera
Страна: Germany
Tracklist
01. The Wings of Dragon 05:59
02. Alone 04:20
03. Stonehenge 03:34
04. I'm Not the Only One 04:13
05. Calling for You 04:18
06. Don't be Afraid 04:16
07. Silver Moon 03:22
08. Dreamers 03:24
09. The Last Lament of a Fairy 02:47
10. The New Times 04:22
11. Forget your Sorrow 03:53
12. The Fifth Season 02:57
13. The Passion 03:29
14. I Will be Forever 04:12
15. Behind the Mist 03:51
16. You Don't Know 04:54
17. You are the Sunshine 03:20
18. There is Someone 02:52
19. Dun Aengus II 02:51
Band
Alan Simon
+ Special Guests
Alan Stivell, Michael Sadler (Saga),
Jess Sibenberg, John Helliwell (Supertramp),
Martin Barre (Jethro Tull),
Moya Brennan (Clannad),
Roberto Tiranti (Labyrinth),
Bernie Shaw (Uriah Heep),
Siobham Owen, Sonja Kristina (Curved Air),
John Kelly (The Kelly Family),
Maite Itoiz (Elfhental).
EXCALIBUR IV is the widely anticipated fourth NEW STUDIO ALBUM in the Celtic Rock Opera series, following on from the GOLD and PLATINUM selling original trilogy. EXCALIBUR IV was played live in its entirety to 12 ARENAS in Germany in December 2016 and will be touring again in 2018.