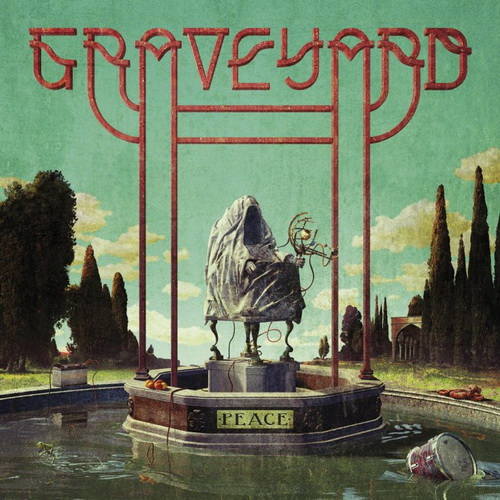 Graveyard - Peace
Год: 2018
Tracklist
01. It Ain't Over Yet (3:39)
02. Cold Love (4:53)
03. See The Day (3:09)
04. Please Don't (4:13)
05. The Fox (2:38)
06. Walk On (5:22)
07. Del Manic (4:27)
08. Bird Of Paradise (3:43)
09. A Sign Of Peace (3:41)
10. Low (I Wouldn't Mind) (6:36)
Band
Joakim Nilsson - vocals, guitar
Truls Mrck - bass
Oskar Bergenheim - drums
Jonatan Ramm - guitar
Peace is the fifth studio album by Swedish hard rock band Graveyard. The album was released on 25 May 2018. The band initially announced they were recording a new studio album on their Facebook page on 18 December 2017, and on 22 March 2018, the band announced the first trailer of the album, that featured the album's name, release date, and album cover, featuring a fountain in a field with trees.
It is the band's first studio album since their reunion in 2017 after breaking up in September 2016, it's also their first studio album featuring the new drummer, Oskar Bergenheinm, that entered the band after Axel Sjöberg's departure.
The album was produced by Chips Kiesbye.
https://en.wikipedia.org/wiki/Peace_(Graveyard_album)