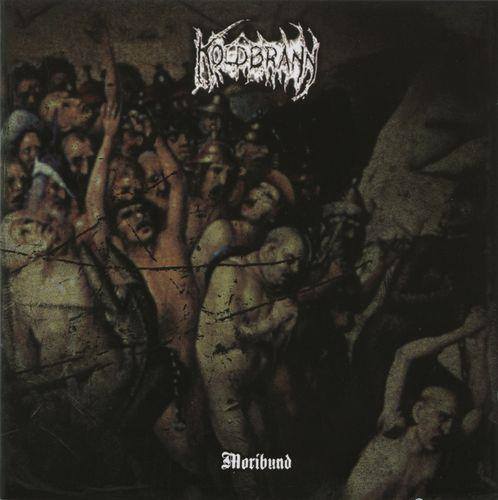 Koldbrann - Moribund
Год:2006
Tracklist
01. Alt er Befengt (6:01)
02. I Suveren Forakt (6:39)
03. Steinet til Jorden (5:58)
04. Djevelens Treskeverk (6:02)
05. Smell of Vitriol (5:45)
06. Moribund (5:37)
07. Av Sjel Stagnert (6:40)
08. Til Skiringsheim (2:14)
09. Fullt Spekter Dominans (4:14)
10. Skvadron (6:43)
11. Bestial Swarm (3:57)
Слушайте
Moribund
—
Koldbrann
на Яндекс.Музыке
Mannevond - Vocals & guitar
Kvass - Guitar
Fordervelse - Drums
S. Johnskareng - Bass
G. Antonsen - Guitar
Additional guest vocals on 'Bestial Swarm' by Iblis. Introduction on 'Djevelens Treskeverk' by L. Wachtfels.
All music by KOLDBRANN, 2003 - 2006.
Recorded and mixed at JAKs Hell during March and April 2006, engineered by Jens Krabbenhoft.
Mastered at Strype Audio by Tom Kvalsvoll.
Cover by Kim Solve and Trine Paulsen - www.trineogkim.no.
Excerpts from the painting 'The Last Judgement' (c. 1435), by Stephan Lochner.
KOLDBRANN-logo by NGZM.