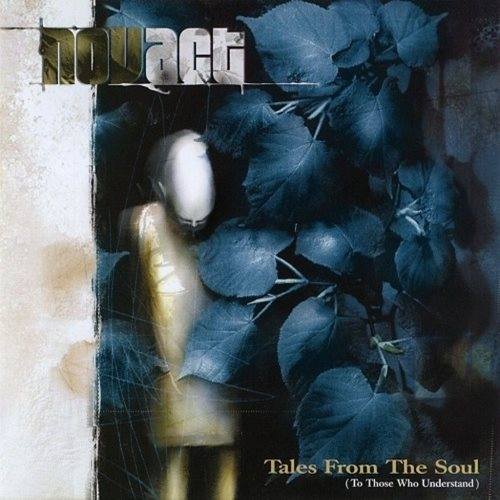 NovAct - Tales From The Soul
( To Those Who Understand)
Год: 2005
Страна: Netherlands
Стиль: Progressive Metal
Tracklist^
01. Sharply Condemned
02. Hope And Fear
03. Eternal Life
04. Path Of Daggers
05. So Help Me God
06. Flower
07. The Rider
08. Nothing Worth Fighting For
09. Promises
10. Bad Religion
Band^
Eddy Borremans - vocals
Wouter Wamelink - guitars
Michiel Reessink - keyboards
Jeroen van Maanen - bass
Martijn Peters - drums
В 2001 году гитарист Wouter Wamelink собрал банду Morgana X, выпустив два демо..
Но видно слишком много разных групп с иксами, так что в 2004 имя группы сменилось на NovAct, и дебютным альбомом стал Tales From The Soul, выпущенный на Golden's Sensory label,....
In 2001 guitarist Wouter Wamelink formed the band Morgana X, and released two demos under that name. However, the band soon realized their name would not stand out enough, as they were another "number" in the line of bands such as Symphony X and King's X, so in early 2004 they changed their name to NovAct, which could be interpreted as "New Act" and which fit their view on the music they were creating: new, fresh music, in sharp contrast to the many faceless bands that were out there.
The release of their official debut album Tales From The Soul, on Ken Golden's Sensory label, proved once more The Netherlands is a very fertile country for progressive bands. So far the album has received a shower of raving critics and enthusiasm. And all this is very just, as Tales From The Soul is an excellent prog metal album, with a sound not heard before.
At times their sound is dark, gloomy, but always very melodious. They have not filled an album with heavy riffs and pounding drums, no, they have chosen a more subtle angle, which results in an album that excels in great musicianship and 10 strong compositions. And don't worry, there still are plenty heavy riffs to enjoy on the album, but they are balanced and fit the song.
A major asset of the band is singer Eddy Borreman. I don't think there is any vocalist like him, not even close. Interestingly enough, I don't consider his voice to be a metal voice. I wouldn't know how to label his voice, but then again, that is a good thing. Either way, his voice gives the songs an almost haunting edge, as it does go right through your soul and touches your most inner feelings.
He is supported by amazing musicians, that form a very tight group and play so extremely well together, that I will not mention the individual qualities. The band is playing in the service of the song, and do not use the song to show off their skills. The solos by Wamelink are few, but good and fit perfectly in the song they are used in. The solid drums by Peters give the songs a good backbone, but he also knows how to play the more quiet parts and his play merges great with the bass play of van Maanen. On top of that, the guitars fit in nicely and the keys by Reessink finish the sound, but again, very subtle. OK, now I still mentioned the individual skills... so sue me...
A dark atmosphere with thought provoking lyrics in an unusual prog metal jacket, that is NovAct in one sentence. Highly original, so it will stand out among the many average prog metal albums that are out today. This one comes highly recommended!
ProgressiveWorld.net
MySpace