Discography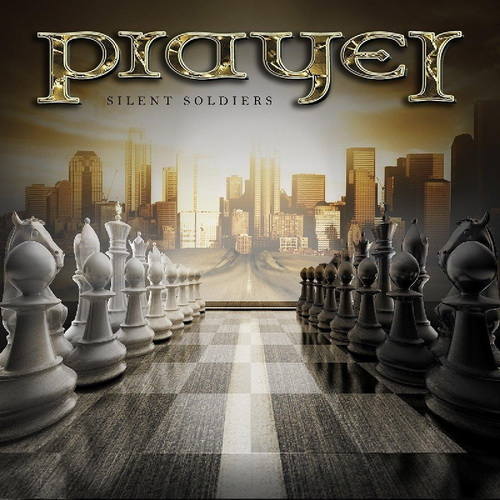 Prayer - Silent Soldiers
Year: 2018
Style:Hard Rock
Country: Finland
Tracklist:
01. Silent Treatment
02. Rock and a hard place
03. Fires of the heart
04. Feel like a prisoner
05. Ten days of Hell
06. Dead dog
07. Ghost Train
08. Devil's Daughter
09. King of the Hill
10. Get me out of here
11. No Giver, All taker
12. Mystery Island
13. Lovers on the Road
14. All up for Love
15. Broken Hearted Me
Line Up:
Jukka Ihme - lead and rhythm guitar
Tapani Tikkanen - lead and background vocals, rhythm guitar, percussion
Mike Pohjola - Keyboards
Tom Pohjola ­ Bass
Ville Hanhisuanto ­ Drums
yandex-music
Цитата
Свой дебютный альбом "Wrong Address" Prayer записали в 2005 году, а спустя семь лет выпустили "Danger in the Dark". Основателем группы является вокалист/гитарист Тапани Тикканен (Tapani Tikkanen), бывший участник IC-Rock и Tanna.

В пресс-релизе говорится: «Prayer исполняют вдохновенный хард-рок, сочетая лучшие черты Thin Lizzy, Saga, Treat и иногда — Royal Hunt. Их музыка наделена смыслом, а сами музыканты намерены превратить группу в одну из самых обсуждаемых в Скандинавии. Все, кому нравится парящий вокал, драйвовые гитары и обилие клавишных, получат огромное удовольствие. Послушайте для примера песни «Fires Of The Heart» и Feel Like A Prisoner». Без смонения, это лучший альбом группы на данный момент».