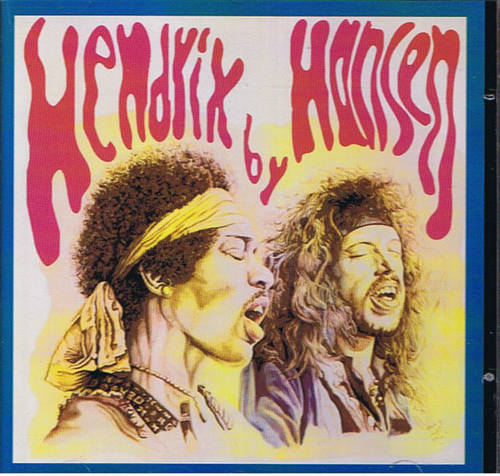 Randy Hansen - Hendrix by Hansen 1993
Tracklist
1. Sgt. Pepper (2:21)
2. I Don't Live Today (4:47)
3. Foxy Lady (5:04)
4. Are You Experienced (6:01)
5. Little Wing (4:38)
6. Red House (7:35)
7. Bold As Love (6:00)
8. Can You See Me (3:30)
9. Manic Depression (6:47)
10. Who Knows (10:58)
11. Rattlesnake Shake (10:19)
12. Texas Twister (5:15)
13. Snakeskin (3:28)
"Hendrix By Hansen", the awesome rare LIVE disc from Seattle strat-master RANDY HANSEN, features 13 trax (77 minutes) of killer, bad-ass, mind-blowing, grooved-out, authentically trippy retro-70's bluesy Hendrixy heavy guitar power trio riffage that is guaranteed to blow your mind. "Hendrix By Hansen" was recorded live in Germany and features 10 outstanding Hendrix jams plus 3 killer live-in-the-studio non-Hendrix bonus trax/jams including an awesome beyond belief 10 minute version of the classic Peter Green / Fleetwood Mac track - "Rattlesnake Shake" that is worth the price of admission alone. Brother RANDY HANSEN digs deep with inspiration and conviction, waving his "HENDRIX FREAK FLAG" high on the "Hendrix By Hansen" disc.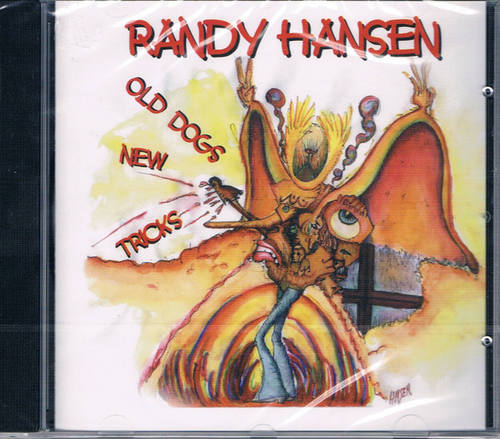 Randy Hansen - Old Dogs New Tricks 1996 (2004)
Tracklist
1. Intro (1:01)
2. New World (5:19)
3. Chopping Down The Family Tree (4:12)
4. Special Place (9:21)
5. Spiral Volture (7:57)
6. Magic Locomotion I (1:03)
7. Bloody Red Rebellion (4:30)
8. Texas Twister (5:39)
9. The Loner (5:18)
10. It's Always Something (7:38)
11. Magic Locomotion II (0:35)
12. Little Susy (3:53)
13. Old Dogs New Tricks (4:12)
14. Without You (5:21)
15. What's In There? (5:39)
"Old Dogs New Tricks", the mega-awesome third studio disc from Seattle stratmaster RANDY HANSEN features 15 trax (72 mins.) of all-original, killer, bad-ass, mind-blowing, grooved-out, authentically trippy retro-70's bluesy Hendrixy heavy guitar power trio jams that are guaranteed to blow your heavy guitar mind.
Through the years, RANDY HANSEN has acquired himself quite a reputation as one of the best Hendrix impersonators on the 3rd stone from the sun. He is one of the few players officially recognized by the Hendrix family. RANDY HANSEN has been successfully doing his "Hendrix trip" for years and has toured / played with ULI JON ROTH, JACK BRUCE, PAUL RODGERS, MITCH MITCHELL and BUDDY MILES to name a few. Not content being known as a mere Hendrix copycat, the amazing gifted guitarist has found his true calling and musical voice on "Old Dogs New Tricks", an unbelievable showcase of a man who is truly at one with his instrument. There is an incredible depth and maturity evident with only the most seasoned players found deep in the grooves as RANDY HANSEN creates landscapes of sound, masterful guitar work, strong riffage and remarkably authentic killer cosmic tones with his guitar. Randy channels Jimi through his Fender strat, and then some, but makes it all his own style. RANDY HANSEN has definitely come into his own on this superb heavy guitar masterpiece.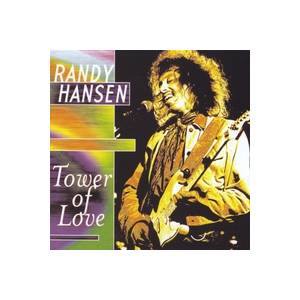 Randy Hansen - Tower of Love 2000
Tracklist
1. Disco Down (6:00)
2. Tower of Love (4:11)
3. Please Stand By (6:20)
4. Do What You Want (3:41)
5. 1983 (13:26)
6. Hear My Train a Comin (8:55)
7. Machine Gun (12:39)
8. Wind Cries (4:02)
9. Beginnings (8:35)
10. Release The Power (5:25)
Excellent obscure studio/live disc that showcases killer Hendrix-inspired original
bluesy heavy guitar riffage along with several awesome Hendrix jams from the Seattle Stratmaster.
Featuring 10 tracks (63 minutes) of way-kool, deep, bluesy heavy guitar workouts including a
phenomenal version of "Beginnings" that will blow your Hendrixy mind!
::Long live the musical spirit of Jimi::