Discography
_________________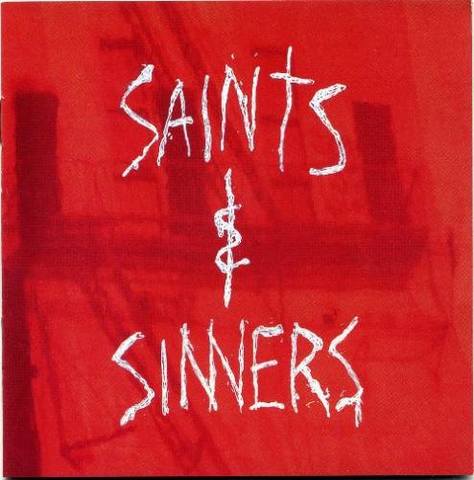 Saints & Sinners - Saints & Sinners
Year:1992
Style:Hard Heavy Metal
Country:Canada
Tracklist:
01. Shake
02. Rip it Up
03. Walk that Walk
04. Takin' My Chances
05. Kiss the Bastards
06. Wheels of Fire
07. Lesson of Love
08. We Belong
09. Intro Frankenstein
10. Frankenstein
11. Slippin' Into Darkness
Rick Hughes - Vocals
Jeff Salem - Drums
Stephane Dufour - Guitar
Martin Balduc - Bass
Jesse Bradman - Keyboards
Additional Musicians:
Aldo Nova - guitar, keyboards and programming
Michael Larocque, Tim Harrington, Alan Abrahms - bass
Daniel Hughes, Peter Barbeau - drums
Alan Jordan - background vocals
Produced and engineered by Aldo Nova
Saints & Sinners were a short-lived, yet exceptional melodic mainstream rock band formed from the ashes of heavy metal band Sword.
Ex-Sword members Rick Hughes (vocals) and Jeff Salem (drums) recruited Stephane Dufour (guitar), Martin Balduc (bass) and former Aldo Nova, Night Ranger and U.F.O. keyboardist Jesse Bradman to form the group. Aldo Nova performed on and produced their slick hard rocking debut album. The album should have made them superstars, but being on an independent label and the influx of grunge music into the mainstream led to Saints & Sinners being severely overlooked. The band toured for the release and broke up shortly after.
Lossless
Доступно только для пользователей