Discography
_________________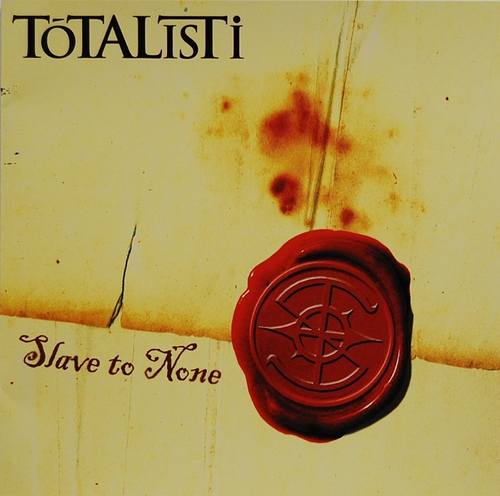 Totalisti - Slave To None
Жанр: Progressive Metal / Alternative
Год выпуска диска: 2005
Страна: USA
Треклист:
01. Sick Of It All 3:26
02. Fallen 3:32
03. Eta 4:50
04. Refined 2:45
05. Severed Ties 4:00
06. Blind 4:34
07. Dirty 2:54
08. Slave To None 5:43
09. The Call 4:16
10. Whispering 3:43
11. Shamless 4:37
12. House Of Mirrors 4:1
Mark Stockwell -- guitar and vocals
Ben Spong -- guitar
Tom Taitano -- drums and backup vocals
Eric Bagby -- bass and backup vocals.
Totalisti is a Hard Rock band from Enumclaw, Washington. "They are a touring band with a charismatic show that reveals their flare for life. They sweat, they scream, they harmonize, they whisper, and they pour it all into their instruments. This is definately a record in which you must listen to more than once to catch everything. It has depth, and emotion, and critical points that a sharp ear will hear, and an intent mind will grasp."
With influences as diverse as Demon Hunter, Extol - yes, the first two cited! - Tool, Rush, Dream Theater, Korn and Incubus, it is no surprise that Totalisti have created a surging, provocative, pounding yet expertly constructed and detailed record of near indescribable proportions. The unique flavoring is not just housed within the band's inspired playing. Vocally, Totalisti are well outside typical conventions as well.
Produced by Scott Rockenfield from Queensryche.
Lossless
Доступно только для пользователей