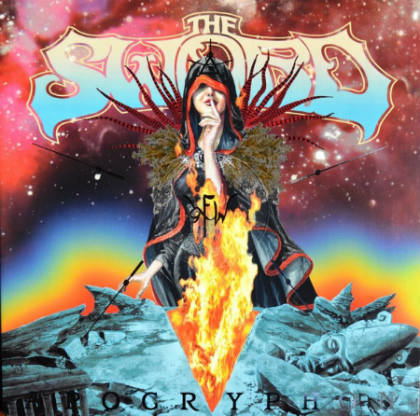 The Sword - Apocryphon
Year: 2012
Style:Stoner Doom Heavy Metal
Country:USA
Tracklist
01. The Veil Of Isis 5:32
02. Cloak Of Feathers 5:25
03. Arcane Montane 4:06
04. The Hidden Masters 4:48
05. Dying Earth 5:22
06. Execrator 2:46
07. Seven Sisters 3:30
08. Hawks & Serpents 4:30
09. Eyes Of The Stormwitch 3:11
10. Apocryphon 4:56
11. Arrows In The Dark (Live At Emo's - Austin, 4:52 TX) (Bonus Track)
12. Barael's Blade (Live At Emo's - Austin, TX) 2:58 (Bonus Track)
13. The Chronomancer II: Nemesis (Live At Stubb's 6:04 BBQ - Austin, TX) (Bonus Track)
14. Ebethron (Live At Stubb's BBQ - Austin, TX) 6:35 (Bonus Track)
15. Cheap Sunglasses (ZZ Top Cover) (Bonus Track) 4:14
This 480.1mb release has a total play time of 1h 08m
The purpose of this release team is to bring you the very
best the underground scene has to offer from all corners of
the world we stand united, one vision, one voice
We believe in friendship, loyalty and commitment as well as
quality over quantity and we will continue to strive to
remain a competitive force for many years to come.
Do not consider this release a substitute for the original,
consider it a way to promote new bands and check out
records before you purchase them. We strongly urge you to
support the bands, attend their shows & buy their merch.
TEAM FiH would like to thank all of you who have extended
your hands in friendship with honest intentions.
Слушайте
Apocryphon
—
The Sword
на Яндекс.Музыке