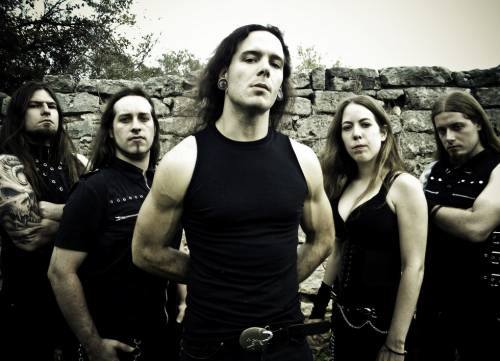 Discography
_________________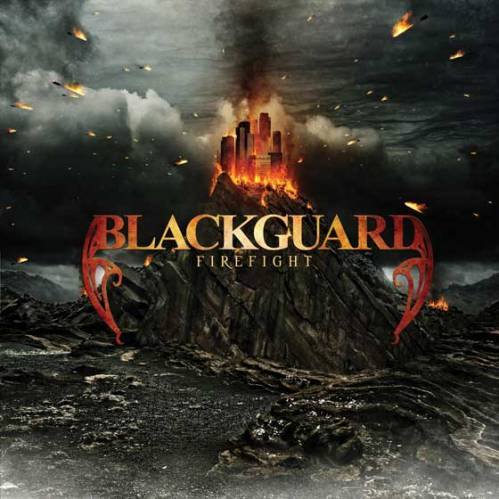 Blackguard - Firefight
Год :2011
Страна : Canada
Стиль : Melodic Death /Folk Metal
Tracklist :
1. Tephra [0:34]
2. Firefight [5:03]
3. Farewell [4:07]
4. Wastelands [6:20]
5. Cruel Hands [4:43]
6. Iblis [2:53]
7. The Fear Of All Flesh [4:53]
8. A Blinding Light [5:15]
9. The Path [5:00]
10. Sarissas [4:44]
Paul "Paul Ablaze" Zinay — Vocals (Endast)
Terry "Roadcase" Deschenes — Guitar
Kim Gosselin — Guitar (Gothërfall)
Étienne Mailloux — Bass
Justine Ethier — Drums
Review
Canadian metal lords, BLACKGUARD, are here to incinerate the current extreme music scene with their astonishing new album, Firefight. BLACKGUARD's precise craftsmanship of technical power metal will distinguish them as the new leaders in the vast metal kingdom. Firefight packs an authoritative punch of galloping double bass, blazing guitar solos, soaring orchestral arrangements, and raw vocals. Having spent the better part of their career on the road, BLACKGUARD looks to unleash their manic energy live on back to back North American tours with DEICIDE and SYMPHONY X already lined up for the spring of 2011. The epic fire that BLACKGUARD is about to set will surely spread around the world and leave nothing in it's wake but smoldering embers.
Lossless
Доступно только для пользователей